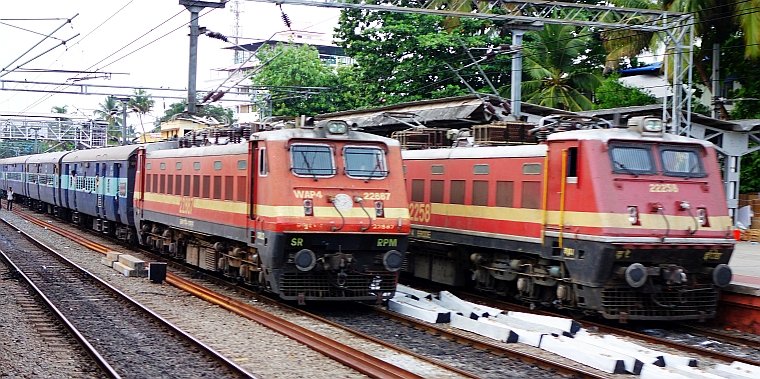 "Where (the hell) am I?" is not a question repeatedly asked by just puny humans contemplating their place in the vastness of the Universe, but as  frequently also among people traveling on Indian Railways. Consider this. You are traveling cross country by train on an unknown route. The landscape though might be stunning is totally unfamiliar. Where is your train right now? When will your destination arrive? Especially if it is in the middle of the night? Your aging parents are traveling alone on train. Where have they reached? You want to impress your crush by picking her up at the station. When is her train expected? In short, how can one find where a train is on the Indian Railways' network, and how can one know when a train is expected at any station? Wouldn't it be awesome if there were a real-time tracking solution for this online through the internet/mobile apps/SMS?
Surprise, surprise, there exists such a system!
The levels of ignorance of our people is one for the books. Apart from dedicated Railfans, almost no one is even aware that Indian Railways has a real-time train tracking and reporting system completely open to the public. In fact, many of our fellow "techie" countrymen who adore and admire the West in all their ways of technology openly consider the Indian Railways as some kind of dinosaur, mainly going by the appearance of our trains. The Indian Railways is in reality an advanced data-heavy organization, only far less glamorous than its Western counterparts. For example, the CONCERT PRS reservation system is one of the most heaviest real-time data-processing systems in the world.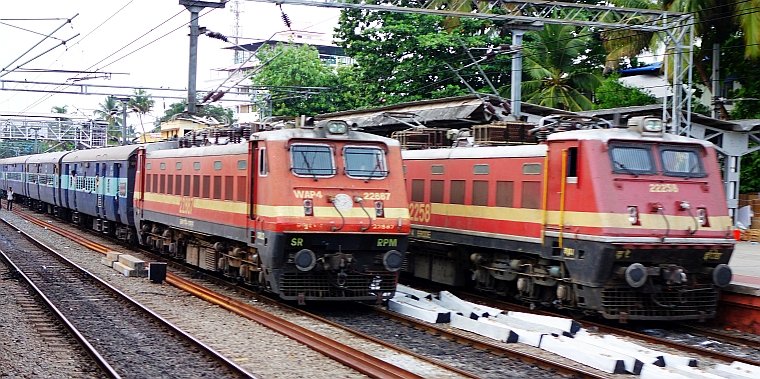 How to Track Real-Time Train Location and Running Status in India
NOTE: The Railyari Rail Radar app which shows realtime train location on Google Maps was shut down long back. I repeat, there is no system that shows live train movement on Google Maps.
There are multiple channels and methods to actually know live train running status in India, both online and offline, which you can access over the internet on your computer/laptop or on your mobile phone. You can even know all these data through SMS! All of them pull data from the same source and show all the same details through different interfaces. They are, in increasing order of accuracy, information provided and tech-savvyness:
[box type="info"]
Look out of the window and try to figure it out
Ask your co-passengers or train attendant
Google Maps with GPS
The 139 Voice Portal
The 139 SMS Service
The National Train Enquiry System (NTES) Applications
[/box]
We have people two kinds of requirements: Those who want to track trains while traveling on it and those who want to track train movements from an outside location. The problem with the first three is that you need to be on the train and with the first two you never know if the details you get are are accurate. Google Maps and GPS seems to be the most preferred method, but you will be out of luck if you don't have a stable 3G connection and this will not help much anyway if you are traveling on an unknown route or a rather unpopulated area. It also does not give you any information on how late the train is, how much distance it has to cover and what time ti will be expected at your destination. Getting GPS connectivity inside AC coaches is again dicey, not to mention all the pinching and zooming you have to do. IR's elaborate live train tracking system channels reveal to you much more than what GPS can, and shows the same from any location!
Details Revealed by the Last Three Channels:
Scheduled Train Timetable
Trains search for trains available between two stations
Running status – How late the train currently is running
Current position/location of the train (last station passed)
Actual time of arrival/departure at any past station en route
Estimated time of arrival/departure at any station en route
Trains arriving/departing at any station in the next 2/4 hours (scheduled and real-time)
Trains that are partially or fully canceled/diverted today/tomorrow all over India
The National Train Enquiry System (NTES) Application
What we need to know is where our train is currently located, how late/on time it is running and when it will arrive at any destined station. You can know all these details through Indian Railways' train tracking systems over the internet through web/mobile apps and SMS or voice. Indian Railways through CRIS (Center for Railway Information Systems), their IT subsidiary have developed an awesome application for desktops and mobile phones showing all details mentioned above. The system fetches the same data and shown across various channels and interfaces: Data, (Desktop/Mobile), SMS and Voice. Let us start with the desktop version. In olden times it was known as TrainEnquiry.com, nowadays it is called NTES (National Train Enquiry System). Open the URL http://enquiry.indianrail.gov.in/ntes/ from your browser to get to the NTES homepage.
Now, follow these steps to see the live running status your train, in this case the 12102 Jnaneshwari Super Deluxe from Howrah to Mumbai LTT: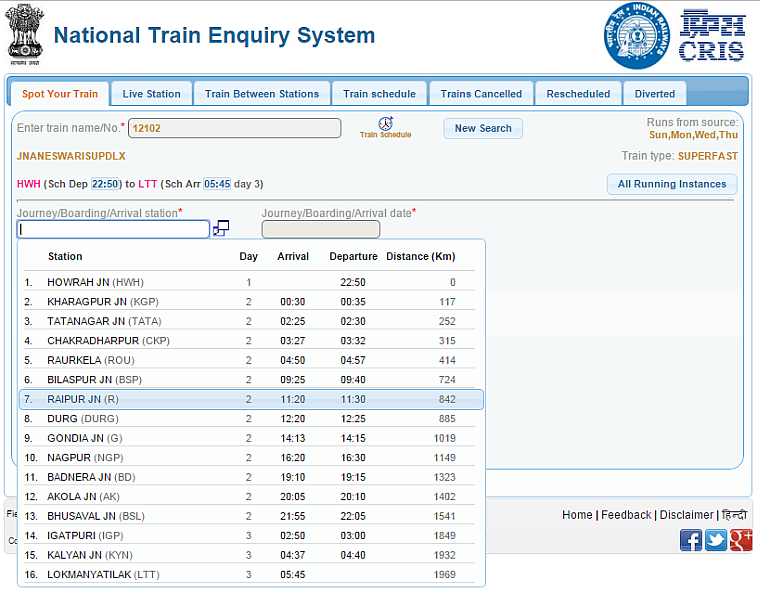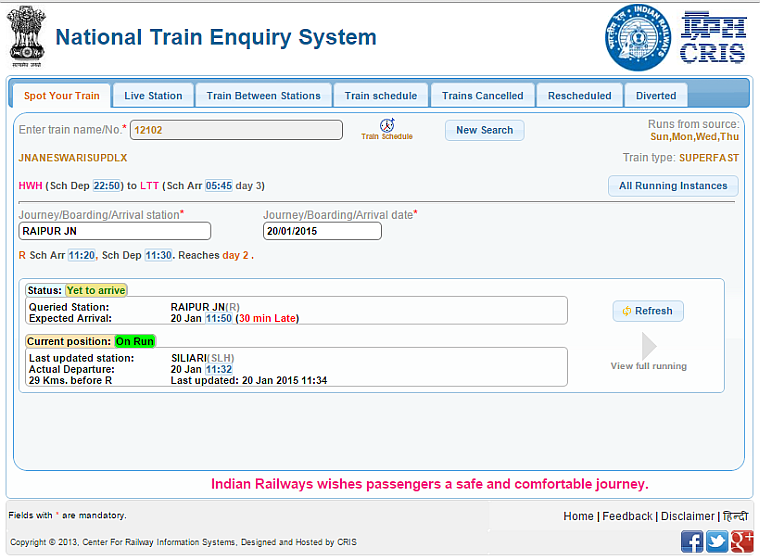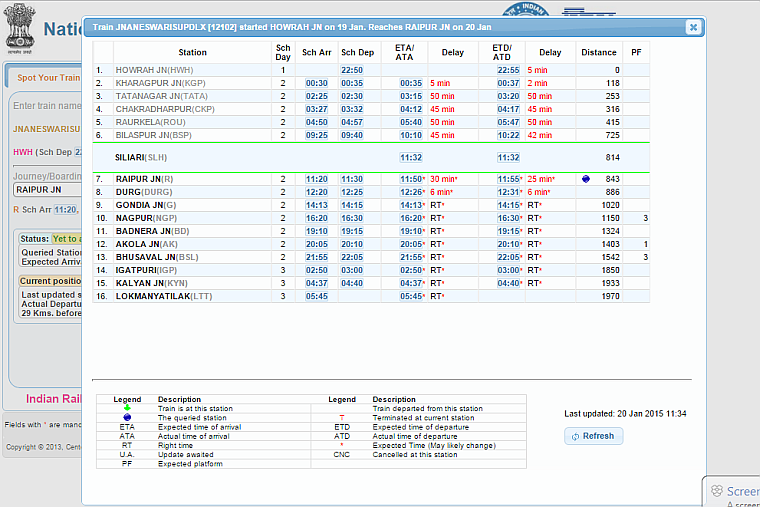 So the 12102 Jnaneshwari Super Deluxe is expected at its Raipur stop at 1150 on January 20 2014, 30 minutes behind schedule. The train has currently passed by Siliari station at 1132, 30 km before Raipur. It also shows when the train is expected at any station en route. However, it does not show how late the train currently is (the app shows this).
You can also view live trains availability from any station to another in the next 2 or 4 hours, which saves you from going to the crowded enquiry counter asking "When is the next train to Chennai?"
There are three trains in the next 4 hours to Chennai, complete with the platforms they depart from. Clicking the train number will show you the current running status of the train (Step 3).

Of course, to know this on a train you will need a laptop and a powerful internet connection which is a dicey thing considering the service levels of our telecom service providers. That is why this is available on as a mobile app too, which takes the laptop out of the equation!
Indian Railways Train Location Tracking App (Android and Windows)
You can download Indian Railways' NTES live train tracking app from the Google Play Store for Android or from the Windows Store for Windows Mobile (Coming soon for Apple iOS). Shown here are screenshots from the Android NTES app. (The Windows NTES app looks much, much better and upmarket, the Android app looks utilitarian).
The homepage of the app has all the options present on the web version. Select "Spot Your Train", when you will be given an option to enter the number/name of the train, followed by a dropdown of its stations.
So here we would like to find when the 12635 Chennai Egmore – Madurai Vaigai Express will reach Trichy. We select "Tiruchchirapali – TPJ" from the drop down and press "Show Status", when the current status of the train will be shown. Vaigai has passed Valadi and is 20 min away from Trichy and currently running 2 minutes late, but no delay is expected on arrival at TPJ. Touching the "clock" symbol on the top will give the timetable of the train. However, the app does not give the entire running history of the train.
"Live Station" is much better designed than the web interface. You can see which trains are going passing through Vijayawada to Vizag or any location in the next 2 to 4 hours. Clicking the train panel will take you to the running status page of the train (Spot Your Train).
However, all this is fine as long as you have a working mobile internet connection. Given the state of mobile service providers and their levels of customer service in India, this is indeed a long shot. Also, what about technologically challenged people (the huge majority in India) who do not have smart phones, internet connections or more than that know how to operate them? Presenting, the 139 Portal!
Know Where Your Train is by Sending an SMS!
The 139 service provides SMS and voice interfaces to Indian Railway information services. The SMS system is probably the easiest channel to use to know various details about trains in India as you don't have to worry about unreliable mobile data connections or crashing apps and such. You can get everything you get on the app via the SMS service as well in a much simpler way! But you do have to remember the codes. Which is simply, SPOT. Yes, to know the where the train is right now, just send SPOT trainnumber to 139. So if you want to know where today's 12304 New Delhi – Howrah Poorva Express has reached, just send SPOT 12304 to 139. In case there are multiple instances of the train running (ultra-long distance daily trains), then all instances of the train running will be displayed, like it is for the Kerala Express which has three instances running right now.
To know when a train will reach a particular station, you have to send AD trainnumber stationcode to 139. We want to know when the 22405 Bhagalpur – Anandvihar Terminus Garib Rath Express will finally arrive at ANVT. So we send: AD 22405 ANVT to 139. Of course, it will arrive only tomorrow, late by 17 hours.
Click on the middle image to view the entire SMS showing all three instances of 12625's running status.
There is lots more to the 139 SMS portal which will be covered in another post. People who are not comfortable in sending SMS can otherwise call up the voice portal 139 by dialing 1-3-9 (no STD code required) and select option 3 after selecting their language to know arrival/departure details of their train.
Destination Alert and Wake Up Call Services from Indian Railways 139
You have to get off the train in the middle of the night. Why can't someone develop an app which wakes you up through an alarm on the phone when your train reaches the destination? Well, that is available too. All you need to do is send an SMS to 139 with your PNR number: ALERT pnrnumber or call up 139 and tell the operator to do it for you. You will get an alert when the train is reaching your destination! Click here for more step-by-step details.
How Does Indian Railways' Train Tracking System work?
The entire process is stunningly simple and involves no rocket science of GPS and satellites. Indian Railways uses a software called Control Office Application (COA) to control running of trains in real-time from section control offices located at each divisional headquarter. Train arrival/departure and passing details are updated in this system through inputs from station masters which helps controllers to route trains (through signals). NTES directly interfaces with COA from all divisions to show running status of trains online through various interfaces and channels. That is it.
This post is dedicated to all the people on Bangalore bound trains who keep asking "is it KR Puram yet?" every ten minutes as soon as the train leaves Salem. However, the direct inspiration for this is an incident that happened on the 12258 Yeshwantpur Garib Rath Express recently where a dude holding a Samsung Galaxy Something phone was shouting how technologically backward the railway are that they "do not" have an online train tracking system! Ridiculous that people walking around with Rs.40000 phone do not know how to use them! Like I said in the beginning of this post, ignorance.
[divider]
DISCLAIMER: All logos, pictures, images and screenshots used here are all fully owned, registered copyright and trademark of the Indian Railways. These have been used here for representative and illustrative purposes only. I do not claim ownership for any of these images represented here.