Timetables
Trending
The Essential List of all Vande Bharat Express Trains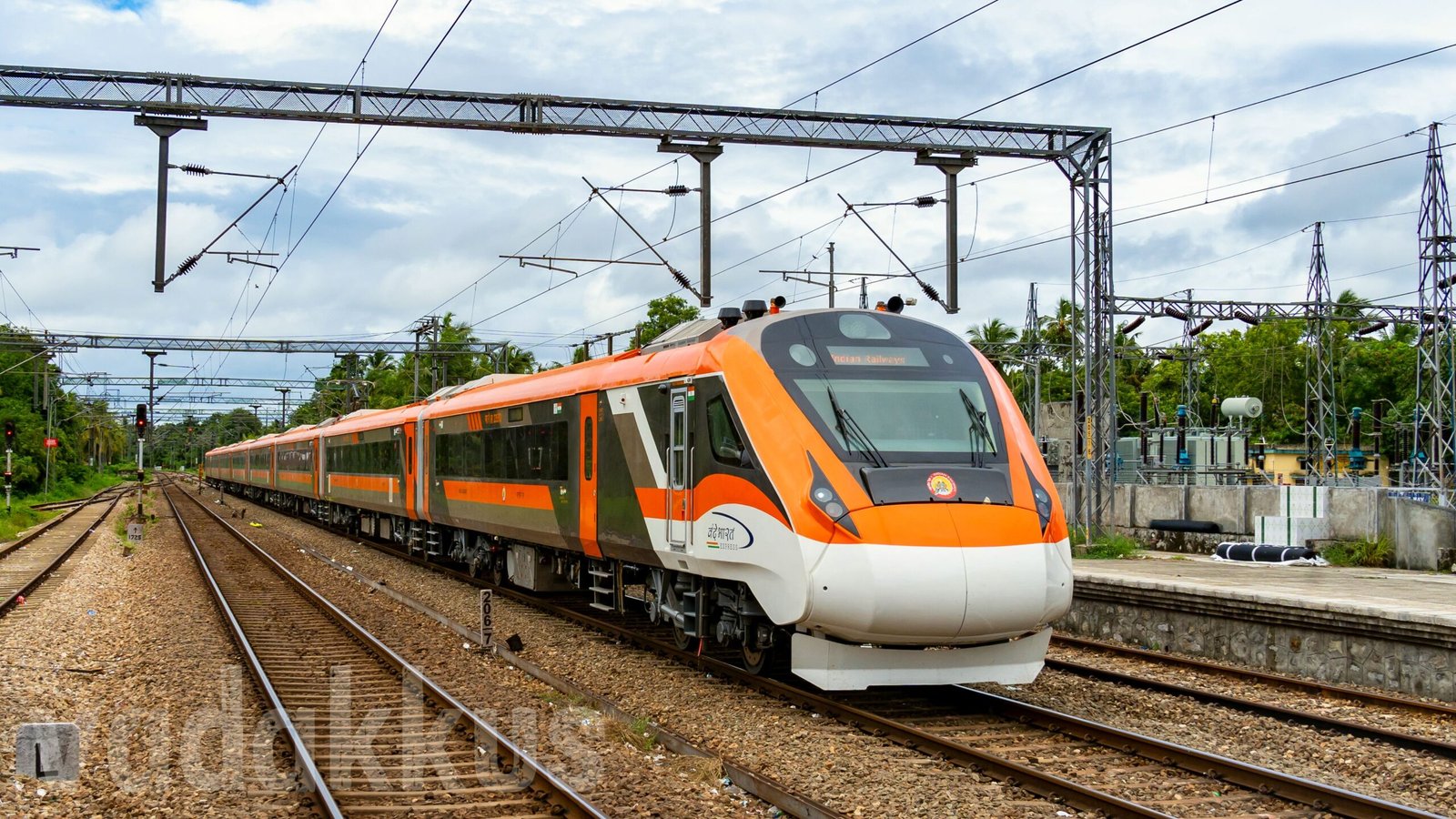 The list of Vande Bharat Express trains running across India has been growing with each passing month. As of September 24, 2023 there are currently 48 pairs of Vande Bharat Express trains running through all the railway zones of the Indian Railways. This chapter provides all details of all Vande Bharat Express trains in India including train details, detailed time table, routes and stoppages.
Please click on the coloured header bar with the name of the train to expand it and view the details.
Northern Region
The northern region can be considered to consist of the Northern Railway (NR), North Western Railway (NWR), North Central Railway (NCR) and North Eastern Railway (NER) spanning the most populous parts of India. It covers the states of Jammu & Kashmir, Himachal Pradesh, Punjab, Haryana, Rajasthan, Delhi, the eastern parts of Uttar Pradesh and the northern districts of Madhya Pradesh. The first two Vande Bharat were launched out of Delhi and through the northern zones.
Southern Region
Southern Railway and South Western Railway covering the states of Kerala, Tamil Nadu, Karnataka, Telengana and Andhra Pradesh may be grouped under the Southern Region. The most heavily subscribed-to Vande Bharat Express trains are running in the Southern zones.
Eastern Region
The Eastern Region consists of the Eastern Railway (ER), East Central Railway (ECR), North East Frontier Railway (NFR), South Eastern Railway (SER) and Eastern Coastal Railway (ECoR) zones.
This article will be updated with details of the remaining Vande Bharat Express trains shortly.
It can be dare said that Vande Bharat trains are unlike any other methods of transportation India has seen, and not just in the railway transportation sector. Vande Bharat services run using the completely indigenously developed and manufactured Train-18 trainsets. The Train-18 project was a milestone, watershed development that changed the perception of train travel among Indians forever. Though it is currently a ultra-premium product, the Train-18/Vande Bharat model has introduced the country to "high-efficiency" train travel that will hopefully percolate downwards. It has also firmly re-established the importance of quality public transport in a time when it is on a wane in the country.