The state of Kerala occupies a significant position on the Indian Railway map with 1050 route kilometers and 1588 km of total track. The Thiruvananthapuram and Palakkad divisions of the Southern Railway zone make up the administrative divisions of the state for the railways. Palakkad division operates 76 express and 49 passenger trains and carries 2.16 lakh passengers daily while Trivandrum division operates 80 express trains and 60 passenger trains everyday and carries 2.6 lakh passengers daily as of June 2012. Palakkad (Rs.867 crore) and TVC (1000+ crore) together contribute about a third of the total revenue earnings of the Southern Railway (Rs.6036 crore). Despite all this, when it comes to railway development, the state gets as much attention as a pedestrian trying to cross a Bangalore road. All trains in Kerala are masses of overflowing humanity crammed into ancient, worn-out, dilapidated, dirty and smelly coaches making up insufficient, crawling, wheezing trains (not) running on overcrowded tracks. Railway development in Kerala is all but zero, most commonly attributed to the neglect shown towards the state in terms of railway development and fund allocation, often making the state a joker in the railway's pack of cards.
Why a Separate Railway Zone?
Neglect Towards Palakkad and Trivandrum divisions of SR – The most commonly heard complaints are cries of step-motherly treatment towards PGT and TVC divisions by the SR headquarters at Madras who allegedly divert plans, trains, coaches, projects, funds and allocations meant for Kerala in favor of Tamil Nadu. Unfortunately these allegations seem to be true considering the obvious fact that railway development under the two Kerala divisions of SR are years behind their TN counterparts or most other places in India. Kerala simply does not seem to get the return of its share of revenue generated. For example, coaches allotted to trains running from Mangalore to Trivandrum are all invariably old, crumbling, run down rust buckets which are in such pathetic conditions that they fall apart while running! In 2013, Trivandrum division received only 8 new coaches while Palakkad division did not receive even one single new coach! (source)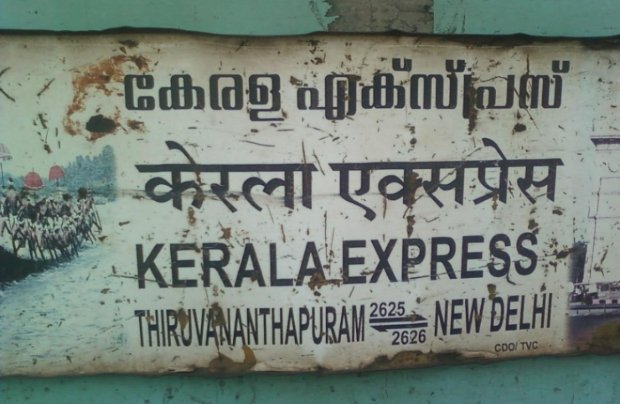 Picture Courtesy: Retreat by Roshen John
You can see sparkling, clean and well-maintained coaches on the Pandian and the TN Expresses while you see broken, dilapidated and dirty coaches on the Vanchinad and the Kerala Expresses. AC coaches in Kerala regularly get replaced with sleeper coaches due to non-availability. While TN got 10 new express trains in the last budget Kerala had to contend with one Weekly. While TN had almost of all of its Meter Gauge lines converted to Broad Gauge in the past 10 years, Kerala has had only 200 km of new line added since independence! The doubling thamasha of the Ernakulam – Kottayam – Kayankulam SINGLE line on which SIXTY EIGHT passenger trains run (freights extra) has been on for 11 years now and only 22 km has been completed out of 114 km!! When all other parts of the country get buckets of railway projects and goodies, even the small crumbs allotted to Kerala get scuttled. Some more facts are:
[box type="warning" align="aligncenter" ]
No special trains are run by PGT or TVC divisions even during peak holiday seasons.
No special trains at all on high-demand routes like Bangalore – Kerala, Mangalore – TVC.
No extra coaches are attached to any train to clear WL, existing ones are taken away.
No daily Rajdhani Express, No Shatabdi Express at all, Double Decker? LOL.
Only one Locomotive depot (shed), No workshop, No coaching depot on the West Coast.
No new rail route lines for 20 years, surveys announced are forgotten.
Crawling trains with no attempts to increase speed being taken.
Doubling and Gauge conversion projects crawl forever (20 km in 10 years!)
Announced projects like the Nemom coaching terminal being scuttled.
Trains arbitrarily being cut up and/or extended to neighboring states.
Most trains are made up of run down, dirty coaches 15 years+ old.
A RTI inquiry reveals that 75% of coaches in TVC division are aged!
Pathetic upkeep of coaches and trains, service and running.
Newly announced trains take 2 years to start running.
All lines run at more than 100% saturation, Kottayam line runs at 230%!!
Announced projects like Rail Coach Factory, Wagon Factory etc never start.
The only loco shed in Kerala – the Ernakulam Diesel Loco shed (ERS) is being planned to be closed down, prompting protests from all quarters including MPs. (TN has 12 loco sheds, Kerala has just one).
[/box]
All this to the people of a state who actually take tickets while traveling! Kerala is a very densely populated state (third in India) where people travel a lot and even small stations are crowded with passengers. A robust rail network is a basic necessity. But even then, Kerala has the lowest rail trackage per person in India only after Nagaland, Puducherry, Delhi and J&K, all of which have less than 300 km of track. The only way to speed up railway development in Kerala and Mangalore is to have a separate zone on the western coast of the country free from the control of faraway Madras with autonomy to decide for its own instead of being at the mercy of Southern Railway. This demand for a new zone was muted at first as the Indian Railways is a national asset, whose first and foremost function is to serve the nation as a whole and not individual geographic or linguistic areas. Then came 2002-2003 when a slew of zones were inaugurated, most of which were centered geographically around state boundaries – SWR (Karnataka), ECoR (Odisha), ECR (Bihar/Jharkand), NWR (Rajasthan), SECR (Chhattisgarh) etc. And in 2007 the Palakkad division lost more than half its trackage when it was cut into two to form the Salem Railway division, probably the first railway division to be created on a linguistic basis. The demand picked up after this and has reached a fever pitch by now.
A creation of a new zone will be only good for the nation, the railways and the region. More projects, better infrastructure and more trains will lead to better connectivity, more jobs and economic activity, leading to development and prosperity of the region and the nation and revenue generation for the railways. The new zone will be not about just Kerala but about Mangalore and coastal Karnataka too. Decentralization has always only led to better governance, Kerala only is the best example for this with its successful implementation of the Panchayat-Raj form of government. And true to this theory, creation of these smaller zones did lead to increased development of railway infrastructure in their areas. All these bolstered the case for the creation of a Western Coastal Railway zone, later reworked to be called the Peninsular Railway Zone.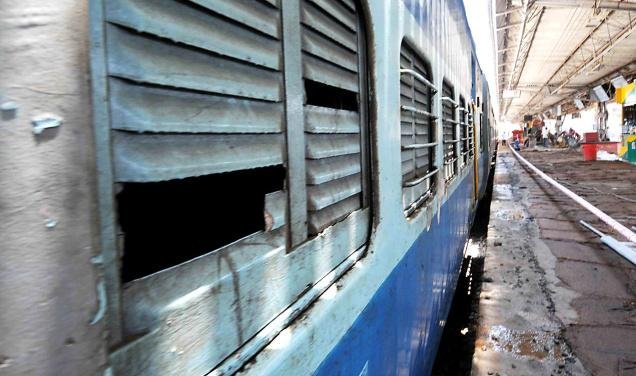 The Peninsular Railway Zone
Kerala has only 2 divisions and 1050 km of route km, while the minimum requirement for a new zone is 3 divisions and of course there are single divisions with more than 1400 km of route km. Since the cost of setting up a zone and subsequent earnings would not justify a fully fledged railway zone, there were two options: Set up a Special Purpose Vehicle (SPV) akin to the Konkan Railway or try to incorporate more route kilometer into the project. The proposal floated by the Kerala government was the latter, to be called the Peninsular Railway Zone. This zone would consist of:
All lines currently under the Palakkad division of SR: Panambur – Mangalore – Shoranur – Palakkad – Podanur (excluding), Shoranur – Nilambur Road, Palakkad – Pollachi – Podanur (excluding)
All lines currently under the Trivandrum division of SR: Shoranur – Ernakulam – Kottayam/Alappuzha – Kollam – Trivandrum – Nagercoil – Kanyakumari, Thrissur – Guruvayur, Ernakulam Jn – CHTS, Nagercoil – Tirunelveli (excluding)
Mangalore – Sakleshpur – Hassan (excluding) section of the Mangalore – Bangalore line of the South Western Railway
Mangalore (Thokur) – Udupi – Karwar – Madgaon (excluding) section of the Konkan Railway (Karwar Division)
Ultimately the Peninsular Railway Zone would be Karwar – Udupi – Mangalore – Kozhikode – Shornur – Thrissur – Ernakulam – Kottayam/Alappuzha – Kollam – Thiruvananthapuram – Nagercoil – Kanyakumari, Nagercoil – Tirunelveli, Mangalore – Hassan, Shornur – Nilambur, Shoranur – Palakkad – Podanur – Pollachi – Palakkad. The area would span the West Coast of India spanning the entire coasts of Karnataka and Kerala. The divisions would be Mangalore, Palakkad and Trivandrum, with zonal Headquarters at Mangalore or Trivandrum. The total route kilometers of the new zone would be spanning across Karnataka, Kerala and Tamil Nadu.
In case of opposition, the Kanyakumari – Nagercoil – Tirunelveli line (excluding) can be added to the Madurai division on the addition of the the Kollam – Chenkotta – Tirunelveli (excluding) line to the Trivandrum division.
Opposition to the Peninsular/Western Coastal Railway Zone
The real chances of a "Kerala Railway Zone" had all but died when the Palakkad division was carved up to create the Salem division. Even with all these extensions the Peninsular Railway Zone has realistically speaking a very slim chance of ever becoming real because there are many factors going against it. Most of these are likewise demands raised for administrative alteration of lines covering the areas of the proposed PRZ. One of these is the creation of a new railway division at Mangalore which will have the Mangalore Jn – Hassan line from the Mysore division of SWR, Thokur – Panambur Yard – Mangalore – Cheruvathur from Palakkad division of SR and the Thokur – Karwar section of Konkan Railway. The second is the demand that the Kanyakumari – Nagercoil – Tirunelveli line be detached from the Trivandrum division and be attached back to the Madurai division. Again, if any of these two demands are accorded to, the Peninsular Railway Zone will be dead even before it was born. And most people I have see are not only dead against the PRZ they also want the two divisions of Kerala be merged into a single division and rot further! Sadly, it looks like people have some serious issues against the people living on the Western Coast of India for no apparent reason! In addition, Southern Railway is head opposed to the idea of a new zone as its revenues from the Kochi, Mangalore and Vizhinjam ports and passenger revenues from Kerala including those during the Sabarimala season will be lost. No longer will they be able to collect revenue from Kerala and route it for development projects in Tamil Nadu alone. All this would've not been necessary of SR had given equal importance to both Kerala and Tamil Nadu.
Of Course it Will not Happen!
Tamil Nadu is blessed with strong political leaders with a vision and will to work for the welfare of the people, I consider them to be very lucky for this. This is the reason why the state is far ahead of Kerala in terms of infrastructure development, something that high-horse people in Kerala refuses to acknowledge. The biggest threat to the Peninsular Railway Zone is the political class of Kerala itself not taking up the case strongly, because in this country political will can achieve anything. The railways only does what they are told to. But will they? Of course not. They are busy with their own dramas, political games and squabbling among themselves, least bothered about the people and the well being of the state. The government keeps pushing grand paper and concept projects which are only a joke and unfeasible and which will never become reality, rather than concentrating on improving existing infrastructure.
What is going to happen now is that Mangalore will get its own division with the entire Konkan Railway line and Mangalore circuit from PGT, MAQ – Hassan from MYS and MAQ – Cheruvathur lines from PGT added to it, and this division will be added to SWR. The Kuzhithurai – Nagercoil – Tirunelveli and CAPE lines will be detached from TVC division and attached to Madurai division, which will then become too big, prompting the creation of a new Tirunelveli division which will the 6th in Tamil Nadu! On the other hand, Palakkad division will lose all relevance and will be merged with TVC division and Kerala will shrink into a single division state that provides earnings of a full zone. With this, any aspiration Kerala would have with respect to railways will die a cruel death with any hopes of the state getting its deserved due buried for good, prompting celebrations in all surrounding regions. What with all kinds of lobbies and the Universe itself conspiring against them, hapless Malayalees will be doomed to travel in creaking trains for all eternity while the rest of the country gallops forward. This will go on until one fine day SR and IR decides that Kerala does not need railways at all, after which they will dismantle all the rail tracks and other infra in Kerala and transport them elsewhere. I guess then everyone will be happy.
Map of proposed Peninsular Railway Zone
(Click on the picture to enlarge) Please do not abuse or sue me. I am not against any region or people or organization. I wrote this only out of frustration, oppression, depression and suppression.