Kerala
Proposal for new trains and services in Kerala
Kerala needs new trains and better running of existing ones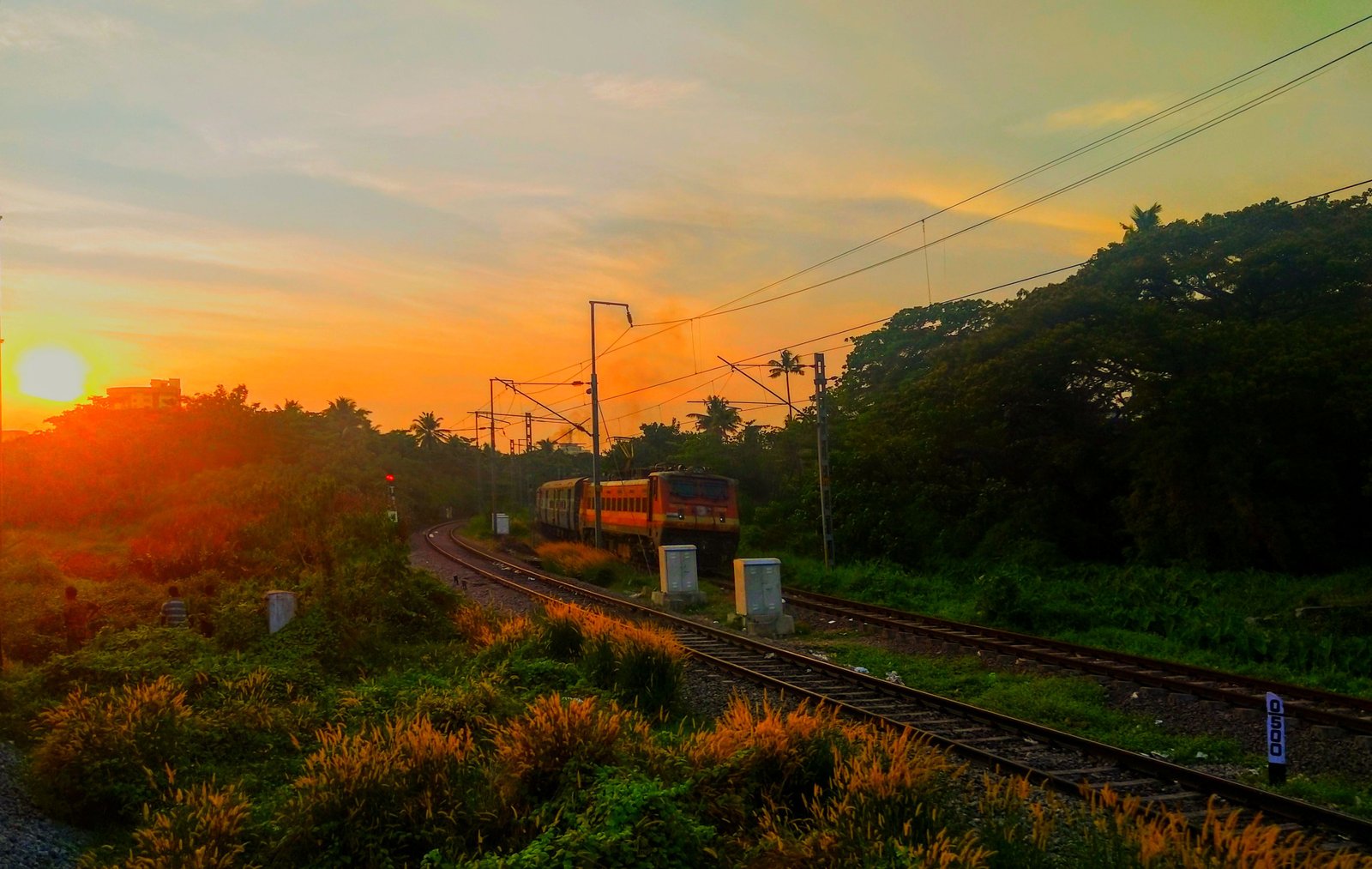 Kerala needs new trains. It really does. And it is not getting anything. Everyone else is getting it, only Kerala is not getting anything. Karnataka, for instance, got around 30 new trains in the past one year alone, along with a massive slew of new projects and funds when Kerala got only six in the past three years and had its funds allocation cut in half compared to last year. But we will not get into the usual whining about the Railways' neglect towards Kerala when it comes to everything, but just list out what the state most importantly needs when it comes to new trains and services. This is a list and proposal with detailed descriptions for new trains to be started in Kerala to meet travelling requirements. This list was published in 2020.
Requirements for New Trains in Kerala
All requests among these proposals for new trains in Kerala are very well workable and executable if someone puts their mind to. Even after considering the limitations in running new trains to Kerala given the paucity in the infrastructure required to run or park them, a few new trains can actually be run by efficiently utilising existing space and tracks or by just tweaking the timetables of existing trains. All of these are also opportunities for Indian Railways to make money.
Proposals for new trains to Bangalore from Kerala
The perennial favourite is of course, to run trains to Bangalore. The best bet here is to increase the number of services of existing trains.
16319/16320 Kochuveli – Banaswadi – Kochuveli Biweekly Humsafar Express
The introduction of this train was nothing short of a miracle. The Humsafar needs to be made a daily train by converting it to a Superfast, speeding it up and extending it to Trivandrum Central, especially 16319 which has around 2.5 hours of slack.
16319 departs TVC: 1910, QLN: 2005, KTYM: 2200, ERN: 2300, TCR: 0020, PGT: 0150, ED: 0410, SA: 0510, KJM: 0835, arrives BAND: 0925.
16320 departs BAND: 1900, KJM: 1915, ERN: 0450, KTYM: 0555, QLN: 0715, arrives TVC: 0905.
Familiar eyes would note that the proposed timings and further run out of Trivandrum Central are the present slot timings of the 12431 Rajdhani Express. Also one is hard pressed to find space at that time at TVC. This is achieved by shifting the timings of the Rajdhani Express out of TVC which will be discussed later in this chapter.
Kannur – Bangalore – Kannur Daily Superfast Express
Malabar has only one sensible, dedicated daily train to Bangalore while the southern Kerala region has four. There could be atleast one more overnight superfast train and a daily Intercity express (day train) between Kannur and Bangalore via Kozhikode, Shoranur and Coimbatore. Apparently, this has been proposed and approved, but the Railways is facing a shortage of coaches it seems. Okay.
Extending Uday Express to Kozhikode: Instead of starting a completely new Intercity Express, the currently empty-running 22666/5 Coimbatore-Bangalore Uday express may be extended to Kozhikode, departing CLT at 0210, arriving CBE at 0545 and thereonwards on the existing timings, and then departing CBE at 2030 to arrive CLT at 2355. If possible it could be given an RSA with the Bangalore Chennai double decker, else the extension could be limited to five days a week to enable maintenance. Why not try this since anyway the train is running empty on all days?
Proposal for new trains to Mumbai and Konkan from Kerala
The Netravati Express is the only dedicated daily train between Mumbai and Kerala that makes sense. There is massive potential for atleast one more daily train that runs via Kottayam which was never addressed even after the opening of the Konkan Railway. The need of the hour is a fast, daily, high-grossing train between Kerala and Mumbai. This can be achieved by tweaking the running of some existing trains.
12201/2 or 22113/4 Trivandrum – Mumbai – Trivandrum Superfast
A daily new train should be announced by combining the runs of 12201/2 Garib Rath and 22113/4 superfast. It should run ahead of Netravati departing at 0745 from TVC with the return journey in a new slot, arriving just after it. When Netravati gets speeded up by 2 hours (there is such a proposal) these two trains can even be given RSA.
Mumbai LTT to TVC: Dep LTT: 1655, arrives TVC: 2005 (present slot of 12201/22113)
TVC to Mumbai LTT: Dep TVC: 0745, arrive LTT: 1005.
Ernakulam – Mangalore – Madgaon – Vasco Daily Superfast Express
There is a massive demand passengers between Kerala and the southern Konkan coast in both directions. Currently the 22635/6 Mangalore – Madgaon Intercity runs a pathetic service with 6 coaches and runs virtually empty both ways. Extend this to Ernakulam from Mangalore and change its composition to make it an overnight superfast. It is guranteed to run fully packed the year round, especially between Mangalore and Ernakulam.
22636: Departs Ernakulam Jn ERS: 2200, MAJN: 0500, MAO: 1045, arrives Vasco VSG: 1145.
22635: Departs Vasco VSG: 1530, MAO: 1615, MAJN: 2230, arrives Ernakulam Jn ERS: 0605.
Stoppages: ERS, ERN, AWY, TCR, SRR, TIR, CLT, BDJ, TLY, CAN, PAY, KGQ, MAJN, SL, UD, KUDA, BYDR, BTJL, HON, GOK, KAWR, MAO, VSG.
A perfect overnight superfast between Ernakulam and Mangalore. There is no train between the cities at these convenient timings now.
Daily overnight connectivity between Kerala and Udupi-Manipal and Kollur-Mookambika, and Goa.
Daily connectivity along the Malabar and Konkan coasts completing a very important tourist circuit.
This can be started immediately, even. There is even not much effort or investment required as slot, pitline, rakes, loco etc are all available. The rake of the Mangala Lakshwadeep Express, which arrives at Ernakulam everyday at 1030 in the morning and then takes rest there for 27 hours until it leaves the next day at 1315 may be utilised to run this train. This allows for one stabling line to be freed up at the night at Ernakulam.
New trains between Kerala and Tamil Nadu destinations
There are a lot of point-to point requirements between destinations in Kerala and Tamilnadu as well as Karnataka. These are mainly commercial, educational and pilgrimage. There are a number of trains that can be started to meet these requirements.
Mangalore – Coimbatore – Mangalore (Reverse) Intercity
There have been unending cries for a "reverse" intercity between Coimbatore and Mangalore that runs in the opposite direction of the 22610/22609 Intercity Express. This is an absolute necessity in the Malabar region which unlike TVC is severley starved for trains. The reverse Intercity could start after Parasuram Express relieving it of some of its load, and then return in the 3-hour gap that exists between Mangala and the Kannur Intercity. In fact, there is no train from Shoranur to Mangalore after Mangala Express leaves at 1620.
Dep MAQ: 0555, SRR: 1120, PGT: 1200, CBE: 1330.
Dep CBE: 1530, PGT: 1540, SRR: 1720, MAQ: 2345.
The slot is free but the rake needs to be sourced. However, it can be given a three-way RSA between Ernad Express and the existing Intercity. Or, the present intercity may be extended northwards with a dedicated rake and maintenance at CBE. The Ernad of course, will run as per its new schedule upto only TVC after rearrangement of the TVC Intercities (below).
Ernakulam – Salem – Ernakulam Intercity
There is no train from Ernakulam northwards to Palakkad and Coimbatore before seven in the morning and there is no daily returning train during the day time at all. A daily day train (InterCity) on the route would've been so terribly beneficial for passengers, mirroring the two Intercities leaving south for Trivandrum in the morning, on the following timetable:
Dep Ernakulam: 0500, TCR: 0630, PGT: 0800, Coimbatore 0910, ED: 1210, arriving Salem at 1350.
Dep Salem: 1430, ED: 1530, CBE: 1745, PGT: 1845, TCR: 2000, arriving ERS at 2150.
This train would help to address a major deficit in the timetable and will be extremely helpful for thousands of commuters, students and other people who regularly travel between the commercial hubs of both states.
Ernakulam – Velankanni – Ernakulam
This weekly special train was promised to be regularised as a tri-weekly soon after the new pitline in Ernakulam was completed, but nothing has come of it so far. It runs a miserable schedule taking 20 hours to crawl at a measily 37 kph with 14 coaches where buses take 10 hours overnight. The train must be speeded up by atleast 4 hours. The carrying capacity of the Punalur-Chenkotta ghats line also needs to be enhanced, to help run all the trains that were cancelled after gauge conversion started. It has been massively neglected even after spending huge amounts for gauge conversion.
Trains to Rameshwaram
The Palakkad-Pollachi-Dingidul railway line was opened after gauge conversion after a decade and many hundreds of crores. It is incredible and baffling that there is no move to run regular train on this route even when enormous traffic potential exists. Not even trains that were running on this route per-gauge conversion have started even today. Two services can start running almost immediately.
Ernakulam – Rameshwaram – Ernakulam
via Madurai is a heavily subscribed to route, connecting the commercial captial of Kerala and the biggest city in TN outside Chennai. It is baffling that they haven't taken any steps to run trains even after successive middle-of-the week odd special trains have run fully packed! Imagine what a daily train on a good schedule can do.
Departure from Ernakulam: ERN 2000 TCR 2150 PGT 2320/2330 POY 0105 DG 0335 MDU 0515/0530 MNM 0630 RMM 0930
Departure from Rameshwaram: RMM 2010 MDU 0110/0115 DG 0225 POY 0515 PGT 0550/0610 TCR 0730 ERS 0950.
Mangalore – Rameshwaram – Mangalore
It is even more incredible that there is no direct train between Konkan/Mangalore/Malabar and most of Tamil Nadu beyond Trichy! Do you know there is no train connecting the Kaveri Delta or any part of the southern TN coast to anywhere on the Konkan coast? The second-largest city in Tamil Nadu is so isolated from the entire western region of this country! This train should be the one most single priority to be started to plug a large hole in the Indian railway map. Maybe it could even run upto Udupi or Madgaon to cater to a larger number of passengers, especially pilgrims and traders.
Departure from Mangalore MAQ: 1900, CLT: 2230, SRR: 0045, PGT: 0140/0155, MDU: 0635, RMM: 1055.
Departure from Rameshwaram RMM: 1530, MDU: 1845, PGT: 0010/0025, SRR: 0135, CLT: 0345, MAQ: 0750.
Proposals for new Long Distance (Cross-country) Services from Kerala
Thiruvananthapuram – Kolkata Santragachi – Guwahati – SRC – Thiruvananthapuram Daily Humsafar Express
A daily Humsafar express can be run between Trivandrum and Guwahati via Kolkata. It cannot be overstated how terribly important this train is.
Dep TVC: 1400, SRC: 1630 (+2), arrival GHY: 1430 (+3).
Dep GHY: 2335, SRC: 1000 (+1), arrival TVC: 2355 (+3).
But would a sixteen-coacher fully airconditioned train be feasible on this route? It absolutley would be. Anyone who has travelled on any of the weekly trains from Kerala to Bengal will vouch for this. It is incredible that there is no daily connectivity between any part of Kerala and the entire eastern and north-eastern part of the country. In fact the enire region on the right side of the Vijayawada-Nagpur-Delhi trunk line has no daily connectivity to Kerala, except for the monstrosity that is the 13351/2 Alappuzha Dhanbad Express. This daily train will be a vital link between most of the south eastern and northwestern parts of the country.
Ernakulam – Konkan – Khajuraho – Varanasi Weekly SF
Khajuraho (KURJ) as a tourist destination has never got its deserving share. This train would help connect it with Mumbai (suburbs), Goa, the Konkan coast, Karnataka and Kerala. It could be connected to Varanasi via Satna and Mughalsarai once the new line construction is complete. Until then it can run via Chheoki Jn with a reversal at KURJ.
Trains to Rajasthan
There is great potential for a regular daily service between Kerala and Rajasthan which are all vastly underserved. As of now there is one train between Ernakulam and Jaipur (Ajmer) once a week, the Marusagar Express and another one between Ernakulam and Bikaner. The Marusagar should be made three days a week and a new tri-weekly Humsafar should be introduced between Ernakulam and Jaipur. All these trains can be slotted in the same Marusagar slot that leaves at 2030 from Ernakulam.
Proposals for Rationalisation of Existing Train Services in Kerala
It is not necessary that we jump into new trains. Rationalising running of existing trains by tweaking their timetables, RSA, composition etc. can also help greatly to run new and extended services.
16355/16356 Kochuveli – Mangalore – Kochuveli Antyodaya Express
The Antyodaya express was introduced in Kerala seeing the crowd in the general compartments of popular trains. However, in the state where most trains now have nearly equal number of AC and non-AC coaches and where people prefer travelling in comfort since they can afford it, thee concept wasn't well-received. The Antyodaya has also currently the perfect timetable for being fast and sensible with few stops between Mangalore and Trivandrum, which is unfortunately not being utilised properly. The Antyodaya rake should be replaced with a daily sleeper-superfast on the existing timetable which will make it an instant, oversubscribed superhit, guaranteed to run full the year-round. A couple of more stops wouldn't hurt either: Varkala, Aluva, Vadakara, Thalassery, Payyannur, Kanhangad. The Antyodaya express rake should be replaced by a full-sleeper rake and the present one could be handed to SER to run the HWH-ERS Antyodaya three days a week.
Composition: 01 AC First Class, 02 AC 2 tier, 06 AC 3 tier, 09 Sleeper Coaches, 04 General Unreserved, 02 SLRs/EOGs (24 coaches).
12432/12431 New Delhi – Thiruvananthapuram – New Delhi Rajdhani Express (daily)
So, what is wrong with the timings of the "Kerala King", you might ask? Oh, quite a lot, actually. One among those is that it can never be made a daily on the present timings as it shares slot with the Goa Rajdhani and closely follows that of the Pune Duronto.. The next is that its timings in Kerala lies bang in the middle of the busiest periods, and it also arrives at its most important stations at odd timeins. Its timings must be tweaked to make it more attractive at both ends and to make for better intermediate patronage. And of course it needs to extended to NDLS for better patronage. Maintenance also may happen out of NDLS. The new timings should read:
12432: Dep NDLS: 21:10, BRC: 0750, PNVL: 1310, MAJN: 0100, ERS: 0750 arr TVC: 1140. (daily)
12431: Dep TVC 1630, ERS: 1950, MAJN: 0220, PNVL: 1430, BRC: 1950, arr NDLS: 0700. (daily)
The advantages of this schedule are very apparent. It leaves in the evening and arrives in the morning. Simple. It acts as a third overnight option between Mumbai and Delhi in addition to the Mumbai and August Kranti Rajdhanis. Oh, and it also is a convenient Mumbai – Kerala train and of course, a perfect Delhi- Kerala connection that leaves and arrives at the exactly required times (evening departure, morning arrival) – you board Ernakulam or Delhi in the evening and arrive at the other end in the morning, conveniently. Changing the timings also frees up a very important late-evening slot out of Trivandrum which can be used to run the Bangalore Humsafar. The train may run three days via Alappuzha and four days via Kottayam.
Rearranging TVC's Intercities
Trivandrum and Palakkad divisions run a battery of "Intercities" between Kerala cities (16301/2/3/4/5/6/7/8 and 16605/06/49/50). However, their routes, timings and rake utilisation are so inefficient that there is so much scope for improvement in terms of service, places covered and rake utilisation. This can be achieved by the following:
Extend the 16307/8 Kannur-Alappuzha Intercity Express to Thiruvananthapuram.
Extend the 16305/6 Ernakulam-Kannur "Executive" all the way to Madgaon/Vasco via Mangalore. (stops PAY, NLE, KZE, KGQ, MAJN, SL, UD, KUDA, BYNR, BTJL, MRDW, HNA, KT, GOK, ANKL, KAWR, CNO).

Swap slots of 16306 and 16605 (Ernad)

16306 returning from Vasco/Madgaon to run in the Ernad slot from MAJN until ERS.
Ernad Express to depart MAQ at 1230. It will reach CAN at 1435 and run in present slot of 16306 until ERS and then onwards to TVC.
Ernad express will be curtailed to run between Mangalore and Trivandrum only. No change in 16605 timings.
The three intercities may be now run as per the timetables below
16305/16306 Ernakulam – Madgaon – Ernakulam Executive Express
16307/16308 Kannur – Trivandrum – Kannur Intercity Express
16605/16606 Mangalore – Trivandrum Ernad Express
It will require four rakes shuttling in a three-way RSA just as it is now. The difference is better and more efficient utilisation of rakes with more distances and destinations covered. The rakes may be run as follows:
16303 ERS 0500 KTYM 0645 TVC 1005 (rake 1)
16307 TVC 1130 ALLP 1500 ERS 1615 CAN 2315
16308 CAN 0500 ERS 1200 ALLP 1310 TVC 1600 (rake 2)
16304 TVC 1745 KTYM 2055 ERS 2255 > PM > 16305
16305 ERS 0645 CAN 1245 MAJN 1450 MAO 2100 (rake 3)
16306 MAO 0200 MAJN 0735 CAN 0940 ERS 1615 > PM (rake 4) > 16303
16605 MAQ 1230 CAN 1435 ERS 2030 TVC 0015.
This "rationalisation" could be very effectively applied to random daily trains to the same destinations. For instance, there are a number of weekly trains such as 12634/5/6/7, 22633/4/5/6, 22655/5 running between Trivandrum/Ernakulama and Delhi Hazrat Nizamuddin. All these could be combined into a single Kochuveli – Nizamuddin daily train.
A lot of random passenger and MEMU services run helter-skelter in the Trivandrum division between Kollam, Kayamkulam, Alappuzha, Kottayam and Ernakulam. A lot of operational efficiencies and passenger comfort can be achieved by rationalising these services into cyclic timetabled Ernakulam-Kollam services using MEMU rakes.
In addition, there are all the usual things such as key infrastructure projects like automatic signalling, doubling and tripling of lines, converting loop lines to mainline platforms, and other projects like the semi high-speed railway and suburban corridor, speeding up of trains (top speeds in Kerala is still 80kph while most of the country is moving to 130 kph), rake quality, capacity upgrading through terminal stations and so on, all of which is being executed everywhere else in the country but not in Kerala. We know that writing all this and trying to get things done is a waste of time and a futile exercise. Other people have powerful, knowledgable and influential people working for them, while we have nobody, which is why the entire establishment seems to be actively trying to not give us anything. However, we will persist just in the hope of a miracle, that maybe, something might see the light sometime in the far, far future.