Timetables
New Timetable for 2015-16: South Western Railway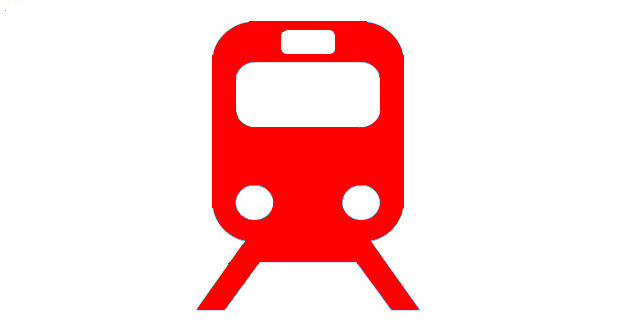 South Western Railway (SWR) presiding mostly over the state of Karnataka has announced the revised timetable for its trains for 2015-16 to appear in the new Trains at a Glance for this year. All new timings and other changes will come into force on October 1 2015, or for the first trip the train makes after October 1.
The biggest, groundbreaking change here is that there are no new trains to be announced and "Date of inauguration will be announced later" timetables to be declared, thanks to the most sensible policy change of the Indian Railways for quite some decades of not using the budget to announce a gazillion new trains on the already overcrowded tracks. Other than that, there is nothing disruptive, drastic or blockbuster in the new timetables. Just the usual fare of speeding up or slowing down trains by 5-10 minutes. Disappointing.
It is another fact that SWR has stunned everyone by announcing changes to its timetable first, unlike most other years when it always is the last to announce new timetable changes. Click on the train numbers to know detailed new timetables etc.
New Trains Created by Joining Existing Trains
57641/57642 Solapur – Gadag – Solapur Passenger (SWR)
This train will be created by combining the 57641/57642 Solapur-Bagalkot-Solapur Passenger and 57643/57644 Bagalkot-Gadag-Bagalkot Passenger into a single train, called "amalgamation". The timetable of the new passenger is slightly different from the existing one.
All stoppages and composition will remain the same.
Change in Terminals of Trains at Bangalore
The following trains will now terminate/start from Bangalore Cantonment with revised timings instead of from their present terminals. Rest of the timetable including stoppages remain the same.
12510/12509 Bangalore – Guwahati – Bangalore Kaziranga Triweekly Express (NFR)
12845/12846 Bhubaneswar – Yeshwantpur – Bhubaneswar Weekly Express (ECoR)
18637/18638 Hatia – Yeshwantpur – Hatia Weekly Express (SER)
12295/12295 Bangalore – Patna – Bangalore Sanghamitra Express (SWR)
Major Changes in Timings of Trains in SWR Region
12736/12735 Yeshwantpur – Secunderabad – Yeshwantpur Garib Rath Express (SCR)
Speeded up by two hours after its earlier slowing down by 5 hours had generated considerable outrage.
16535 Mysore – Solapur Gol Gumbaz Express (SWR)
Speeded up by half an hour, mostly by eliminating the 20 minutes of stoppage time in Bangalore.
16206 Mysuru – Talaguppa Intercity Express (SWR)
11006/11022 Puducherry/Tirunelveli – Dadar Chalukya Expresses (CR)
Slowed down by half an hour, the woes of Bangalore – Mumbai trains continue.
11036 Mysore – Mumbai Dadar Central Sharavati Express (CR)
51458 Dharwad – Hubballi Passenger (SWR)
Timings have been ridiculously advanced by an entire hour into late in the night.
Timing changes of more trains other than these above are mostly cosmetic and are given below:
Change in Timings of Trains at Bangalore and Yeshwantpur
[ws_table id="22″]
Change in Timings of Trains at Mysore
[ws_table id="20″]
[ws_table id="21″]
Change in Timings of Trains at Arsikere/Shimoga
[ws_table id="24″]
Change in Timings of Trains at Hubli/Miraj
[ws_table id="23″]
[divider]
Information provided here is only indicative in nature and please always confirm all information with official sources before relying on them (Contact your nearest railway station or call 139 or visit the official website of Indian Railways). This website is not an official website of the Indian Railways but is run by a railway enthusiast. The official website of the railways is http://indianrailways.gov.in.